This website may contain affiliate links and advertising so that we can provide recipes to you. Read my privacy policy.
Creamy Parmesan Garlic Shrimp Pasta is the perfect quick and easy meal that is on the dinner table in less than 20 minutes! Shrimp get coated in the very best creamy parmesan garlic sauce and is wonderful tossed with fresh pasta.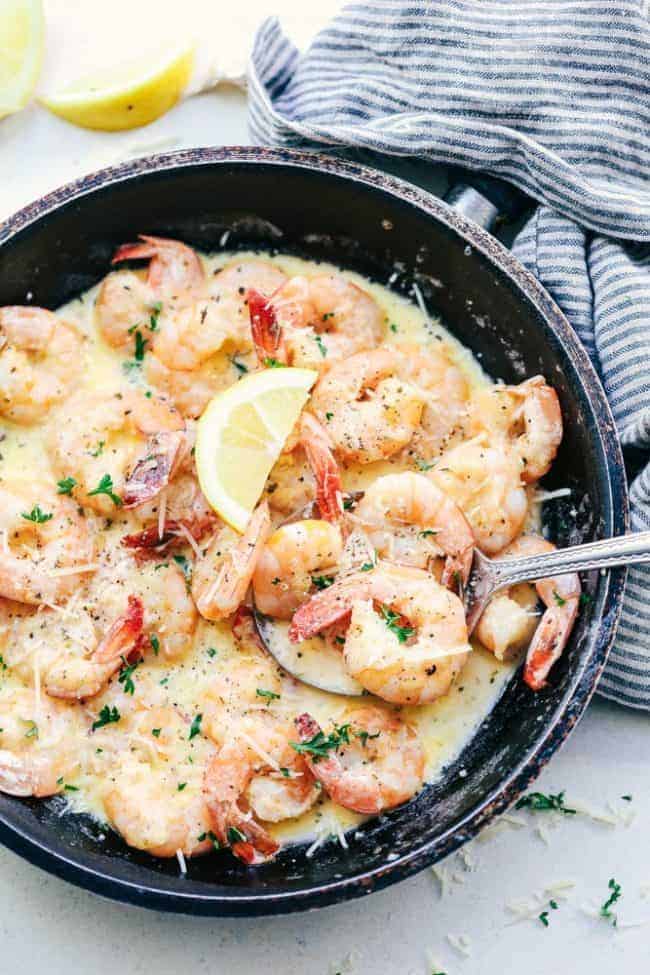 The sun came out for two days last week. Two days. This winter has been the worst I swear. I remember the sun coming out every once in a while. Not this year. So you better believe my two year old was outside riding her bike like it was summer time and we enjoyed coming out of hibernation for a bit. It really changed the mood and we felt like we could live life again. It is about that time in February when you start to go stir crazy. Actually we have been stir crazy for a while now. We are counting down the days until Spring and good weather.
Now lets get down to business and this shrimp. Are you a shrimp lover or hater? I for one was always a hater. My husband loves shrimp and would always request for me to make it. I started to tolerate it more and more as I would eat it. But let me tell you something. You can't go wrong with the creamy parmesan garlic flavor combination with anything!
This shrimp is one of the best meals that you are going to make. Not only is is super easy and on the dinner table at no time at all, the flavor is out of this world! I do have to say that I have perfected my creamy parmesan garlic sauce and it only gets rave reviews. So I use the recipe all of the time.
I was reminded how incredible and creamy this sauce was and it added the perfect flavor and coating to this shrimp. The parmesan garlic flavor is perfect and it is unbelievable when you toss it with pasta!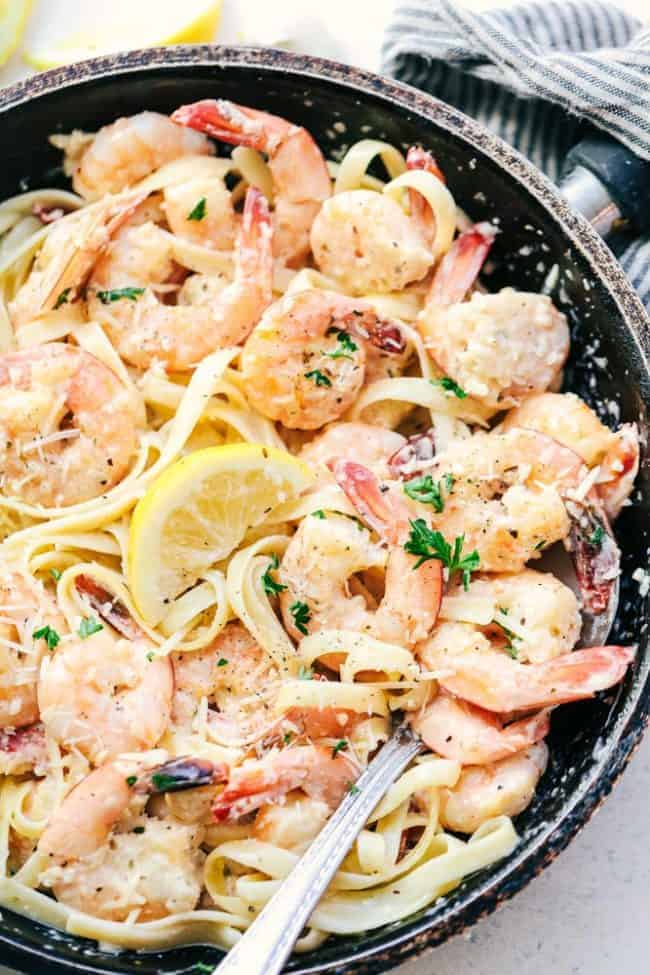 It is amazing how you can create restaurant quality meals at home that are incredibly easy! You are going to love this meal and want to make it again and again. Impress them this week and put this fantastic recipe on the menu!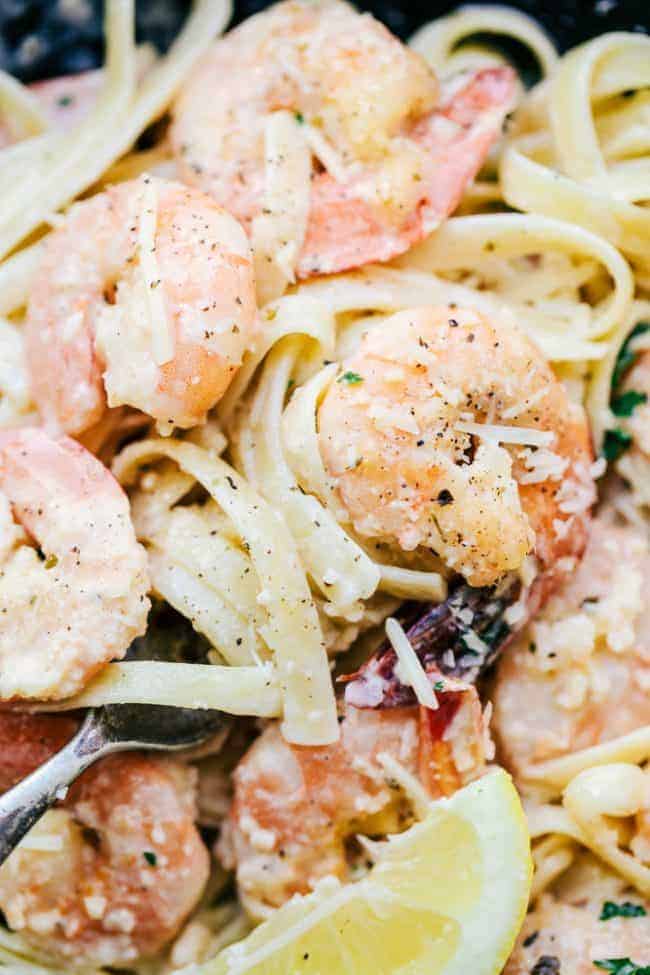 More delicious shrimp recipes:
Brown Butter Spicy Garlic Shrimp 
Lemon Garlic Shrimp Scampi 
Wonton Shrimp Stir fry