Ever wondered how to make cauliflower rice quickly and easily? I have the best kitchen gadget just for that. It's small, portable, easy to clean and requires no electricity.
---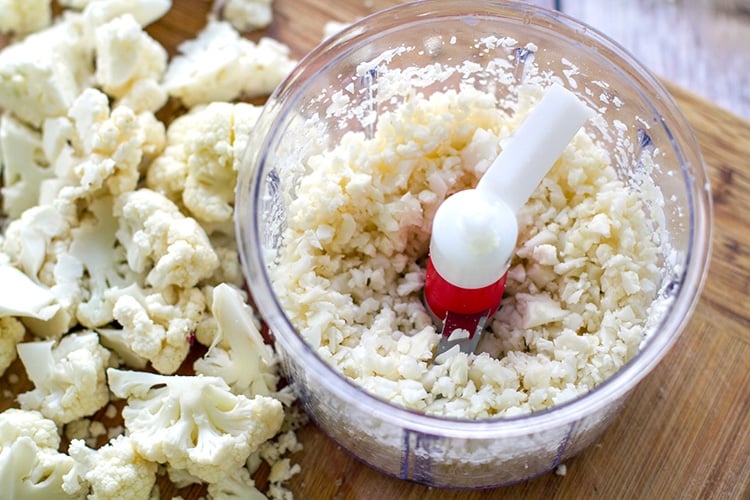 Here is a story of how I discovered my favourite kitchen gadget for making cauliflower rice (and many other finely chopped things).
Up until this year, I had a normal kitchen. It wasn't a big kitchen but it had enough cupboard space to store a few frequently used kitchen appliances, such my spiralizer (for making paleo noodles), a powerful smoothie blender and a food processor.
Whenever I wanted to make cauliflower rice or couscous, or a batch of other finely diced vegetables, pureed soups or condiments, I would often use my food processor. Some days, when I was too lazy to pull it out and then clean it, I would chop things with a knife but that would take me much longer.
But, when we moved into a van for an extended road trip, and my storage space was now considerably smaller, I had to sacrifice my food processor AND my spiralizer (*shed a few tears*). I did keep my small blender! Anyway, at first, I avoided making dishes that required finely diced vegetables or zoodles. Eventually, I started chopping things with a knife and using my peeler to make ribbons out of carrots and zucchini.
Then, I stumbled on a small hand-powered, mini food processor. Our friends in another van were using it to chop onions, garlic and to make small batches of dips and to grind up some nuts.
One day, I gave it a go with some cauliflower florets and found that I could make a batch of finely diced cauliflower kernels in no time at all. The best thing is that this mini chopper is small enough to store in the van, requires no electricity and is very easy to clean.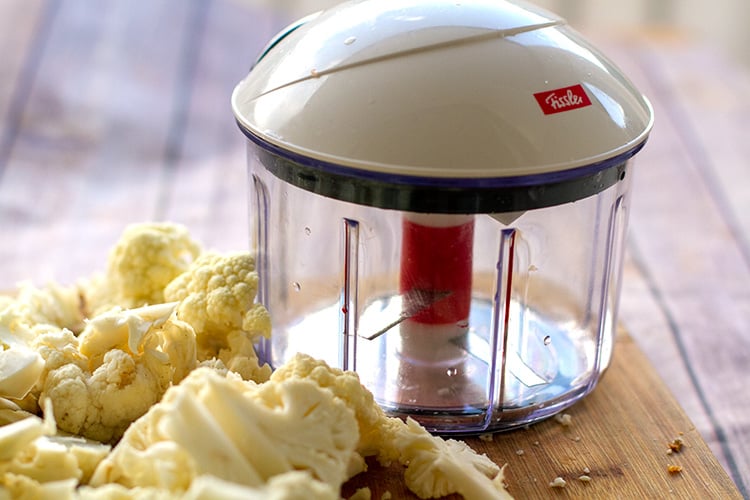 I purchased one of them in a large supermarket and they seem to be available on Amazon as well, and I've been using it A LOT. I think that even if I wasn't living in a van, I would still use it over a larger, bulkier food processor, which always took time to set up and clean afterwards.
how TO MAKE CAULIFLOWER RICE WITH THIS GADGET 
1. It has a couple of sharp removable blades inside the round container. Add your desired vegetable, fruit, nuts, seeds or herbs and make sure you don't over-fill it (keep the level just under the blades and do chopping in batches if needed).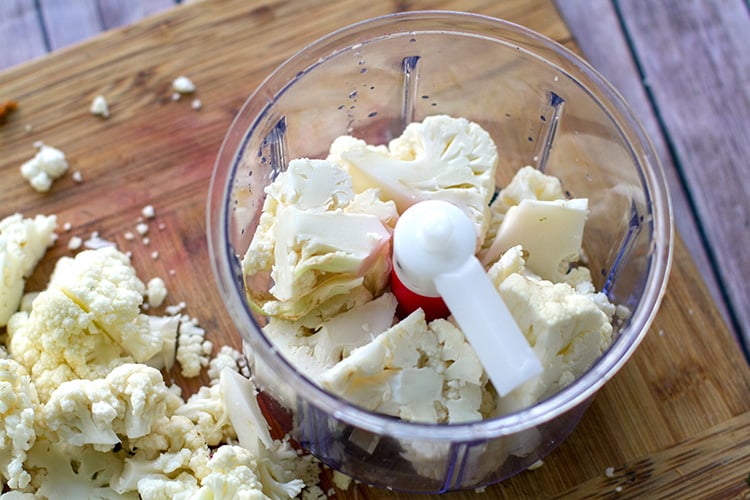 2. Place the lid on top and press it down with one of your hands. This way you will also secure the whole container in one place.
3. Now, briskly pull the chord out a few times. This action spins the blades really fast (the whole thing just looks like a salad spinner on steroids), grinding and chopping the ingredients inside. The more you pull, the more and faster it spins. I usually do 5-6 pulls for cauliflower rice, but you can do a few spins and check the size of the cubes, then spin it again.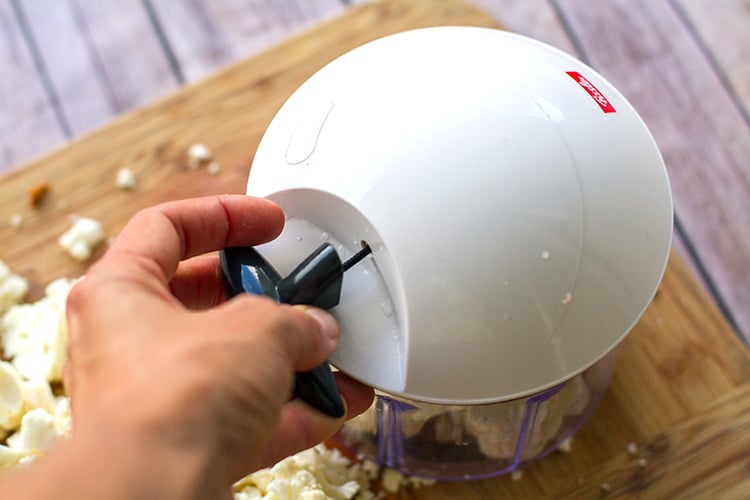 4. Transfer the cauliflower rice into a bowl and add more florets for a bigger batch.

5. Remove the blades and wash the container. Pack away or store somewhere handy.
things you can make with a hand-powered processor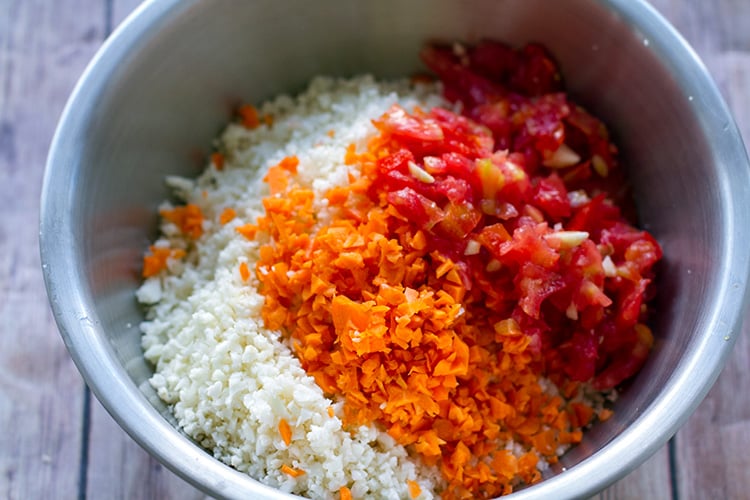 1) Dips such as guacamole or paleo-friendly hummus.
2) Salad dressings, pesto, harissa and other condiments.
3) Curry pastes and chopping onion, ginger, garlic for stir-fries.
4) Chopping onions, carrots and celeries for stews and soups.
5) Pureeing fruit and berries.
6) Pureeing small batches of baby food.
7) Grinding nuts and dried fruit for bliss balls and bars.
And much more!
So there you go! I thought I'd share this useful gadget because it's been very handy for me for the past year. It's great for anyone with minimal space (students, shared apartments, small kitchens, road trips/camping trips and so on) and for lazy cooks who can't be bothered assembling and cleaning a larger-sized food processor or chopping things with a knife.
Look for this mini chopper in your local stores or online, here is a link for it on Amazon. This is just one of the available brands but there are many to choose from.
SAVE THIS POST TO PINTEREST